Yuriy Norshteyn
Yuriy Borisovich Norshteyn, PAR (Russian: Ю́рий Бори́сович Норште́йн), or Yuri Norstein (born 15 September 1941) is a Soviet and Russian animator best known for his animated shorts, Hedgehog in the Fog and Tale of Tales. Since 1981 he has been working on a feature film called The Overcoat, based on the short story by Nikolai Gogol of the same name. According to the Washington Post, "He is considered by many to be not just the best animator of his era, but the best of all time"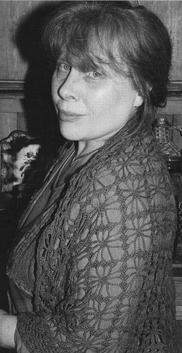 Francesca Yarbusova
Her father, Alfred Lukyanovich Yarbusova, is a scholar who studies visual physics. He is best known for his book The Role of Sight Movements in Visual Processes. Mother, Shlatovskaya Evgeniya Ioganesovna, is of German descent.
She was born in 1942 in the city of Almata (now Almaty, Republic of Kazakhstan in Central Asia), where her family was evacuated.
In 1943, she returned home to Moscow with her mother. His father was at the front.
Along with schooling in general education, from 1955 he attended the district art school.
In 1961, he entered the Faculty of Fine Arts of the State Moscow Film Institute (abbreviated VGIK). Professors included Bimenov, Yakovlev, Spinelli, and animation director Ivanov-Wanow. He passed his diploma exam with Maeterlinck's "The Blue Bird" and received a certificate of qualification as an art director of animation, becoming a professional.
In 1965, she began working at the Federal Motion Picture Studio (Soyuzmultifilm), where she met her future husband, Yury Norshtein.
She has worked as art director on major Norshtein films, from "The Fox and the Hare" (1973) to "The Cloak," which is currently in production, and has painted escapes, filming materials, and other drawings.
He has also worked as a painter and illustrator for picture books.
» Official Site (Russian)
» Yury Norshteyn works: Screening in theater at Japan