At Au Praxinoscope, we curate and show small exhibits to display the work of world-renowned animators.


Igor Kovalyov solo exhibition
June 7th, 2014 - September 27th, 2014
on Saturdays & 1st Sunday 12:00〜19:00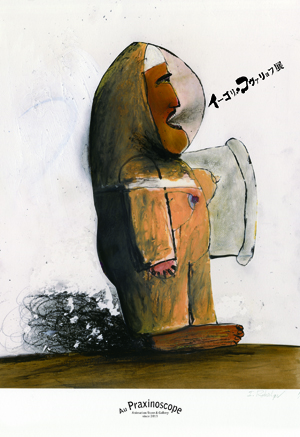 Igor Kovalyov is a world-renowned animation dorector as his parsonal works and some industry animation from Russia and LA.
We display and sell original prints by the artist.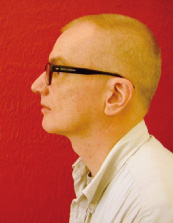 Igor Kovalyov
Born in 1954 at Kiev, Ukraine. He worked for Animation Stuido in Ukrain. He moved to Moscow, he founded the Pilot Studio that is first private management production in Soviet Union with Aleksandr Tatarsky. In 1991, Kovalyov accepted an invitation to work at Klasky Csupo's studio in Hollywood. In his time there, Kovalyov co-directed Klasky Csupo's first feature film, The Rugrats Movie. He is an internationally acclaimed filmmaker, designer, animator and director. His short films Hen, His Wife, Andrei Svislotski, Bird in the Window, Flying Nansen and Milch have received numerous awards and accolades. His work is characterised by a vivid, deeply personal imagination and a profusion of graphic detail. It is often slightly melancholy or alienating and pervaded with a dark psychological suspense. But he also tacks effortlessly between drama and comedy.

Filmography
1989 Hen, His Wife (Его жена курица)
1991 Andrei Svislotsky (Андрей Свислоцкий)
1994 Aaahh!! Real Monsters
1996 Bird in the Window
1998 The Rugrats
2000 Flying Nansen
2002 The Way the Dead Love
2005 Milch

>Official Site
>Acme Filmworks: Igor Kovalyov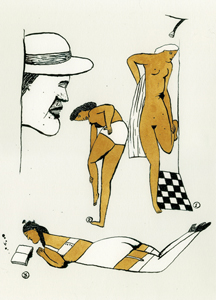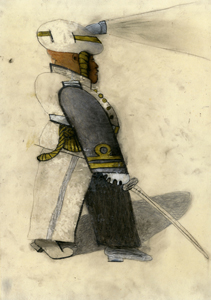 Igor Kovalyv DVDs and books at Au Praxinoscop: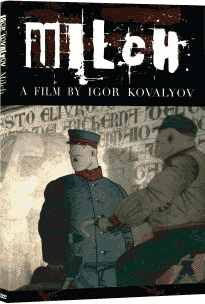 DVD:
"Milch - a film by Igor Kovalyov" include "Milch"
"Desire & Sexuality: Animating the Unconscious Vol.1" include"Milch"
"Desire & Sexuality: Animating the Unconscious Vol.2" include "Bird in the Window"
"Animation Show of Shows Box set 9" include"Andrei Svislotsky"
Books:
"Animation Now! "(by Julius Wiedemann)
"Animation: 2D and Beyond" (by Jayne Pilling)
Return to top