At Au Praxinoscope, we curate and show small exhibits to display the work of world-renowned animators.
1st May - 29th August, 2015
Karo & Piyobupt exhibition

Admission free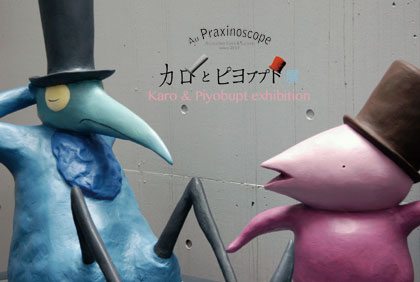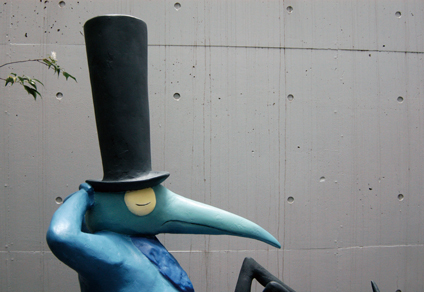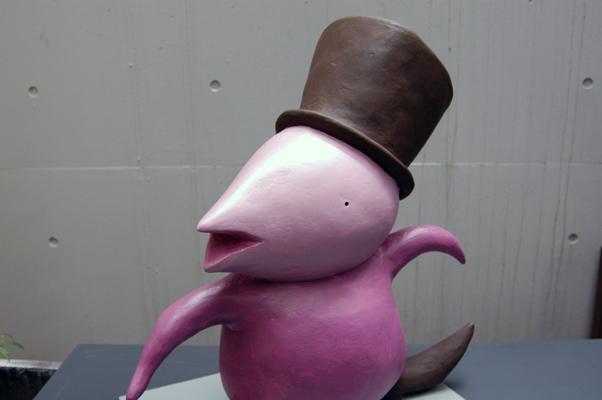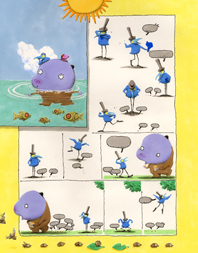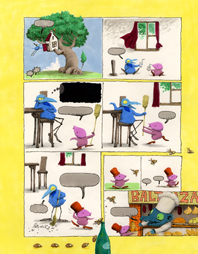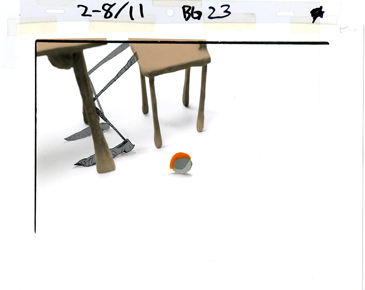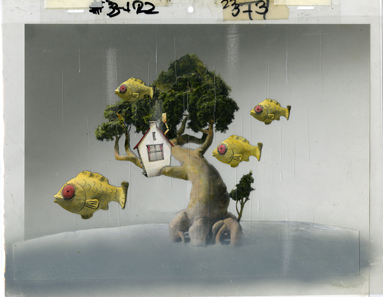 Karo & Piyobuput Produvts at Au Praxinoscope
Karo & Piyobupt
Note book
Karo & Piyobupt
"A House" Coloring cards
Karo & Piyobupt
"Imagination" Coloring cards




Karo & Piyobupt
Pin badge"A House"
Karo & Piyobupt
masking tape
Karo & Piyobupt
masking tape"Imagination"
"Mt. Head"
Koji Yamamura Works


La boîte à malice

les films du préau
EYES ON GREEN
SYZYGYS Live at Roppongi Inkstick 1988

Past Exhibitions
January 9th - April 25th, 2015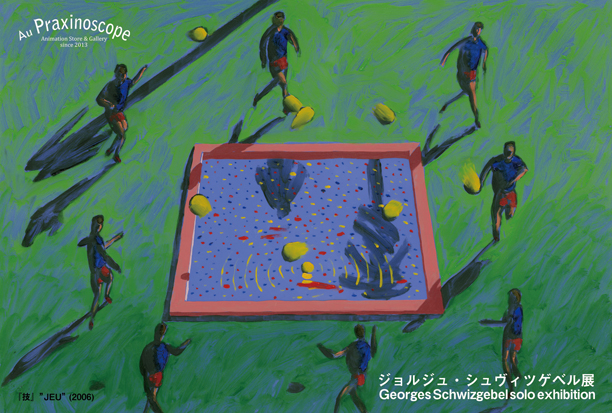 Georges Schwizgebel solo exhibition

The exhibition of the original animation drawing of Georges Schwizgebel who is making experimental short animation films since '70.
Approach with full of playful and by building a thorough style, he is continue to create a masterpiece of freely motion. "The Ride to the Abyss" ('92) is said to be one of the best animation ever history.
>page

4th October - 27th December, 2014



 

Collection by Koji Yamamura:
World Animation filmmaker's Artworks

Yuriy Norshteyn "The Overcoat", Frédéric "Back The Man Who Planted Trees", Michèle Lemieux "Here and the Great Elsewhere" and so on, 13 Animation Filmmaker's artworks are owned by Koji Yamamura.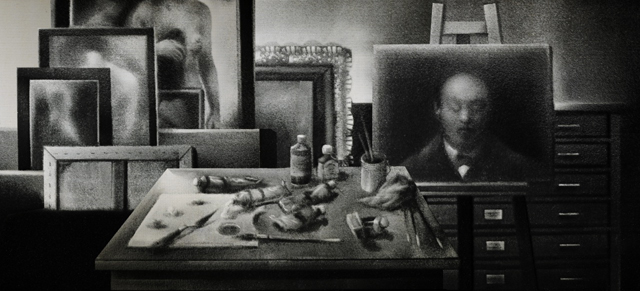 7th June - 27th September, 2014




Igor Kovalyov solo exhibition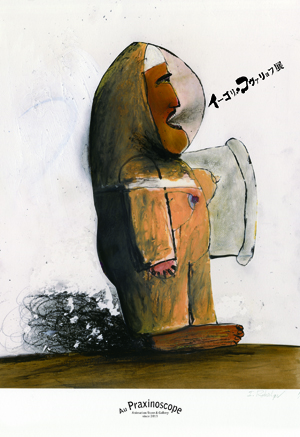 >Igor Kovalyov solo exhibition

1st Feburuary - 31th May, 2014
Priit Pärn solo exhibition 2




>page
5th October, 2013 - 25th January, 2014
Priit Pärn solo exhibition

Return to top